The Creative Technology Research Lab (CTRL) is an interdisciplinary research lab at the University of Florida. The primary aim of CTRL is to investigate how to meaningfully engage all learners in technology-mediated learning, with an emphasis on computer science and computational thinking. The focus of the lab is on rigorous research, K-12 outreach, and advocacy.
CTRL is directed by Dr. Maya Israel. Current and former team members are faculty, staff, and students from both educational technology, special education, and computer science backgrounds.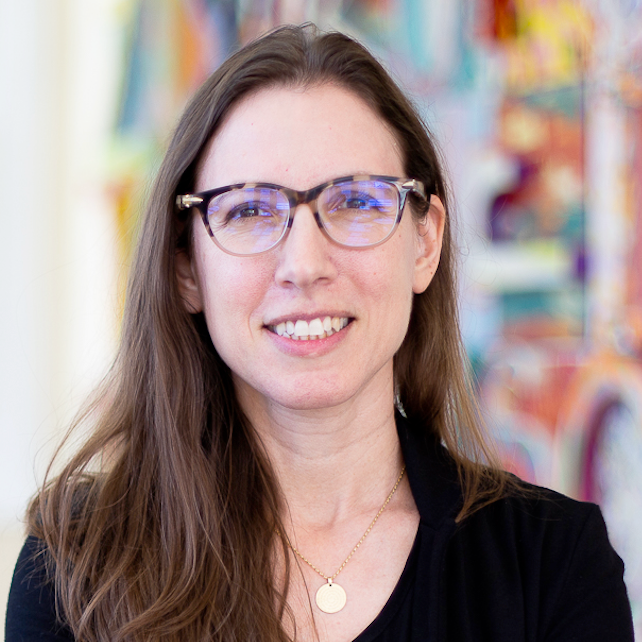 Maya Israel, Ph.D.
Maya Israel, Ph.D. is an associate professor of Educational Technology and Computer Science Education at the University of Florida. She is also the Director of the CSEveryone: The Kenneth C. Griffin CS Education for All Initiative as well as the Creative Technology Research Lab at the UF. Prior to entering higher education, Dr. Israel was a special education teacher. Her research focuses on strategies for supporting students with disabilities and other academically diverse learners' meaningful engagement in computer science education through Universal Design for Learning (UDL). She is currently PI or co-PI on several grants including a National Science Foundation project that brings together researchers and educational leaders to address ways to make computer science education more inclusive to students with disabilities. Dr. Israel was a writer on the K-12 Computer Science Education Framework as well as the revisions of the Computer Science Teachers Association (CSTA) Standards for Computer Science Teachers. Lastly, Dr. Israel works with multiple school districts on systemic and classroom strategies to more equitably include students with disabilities in K-12 computer science education initiatives.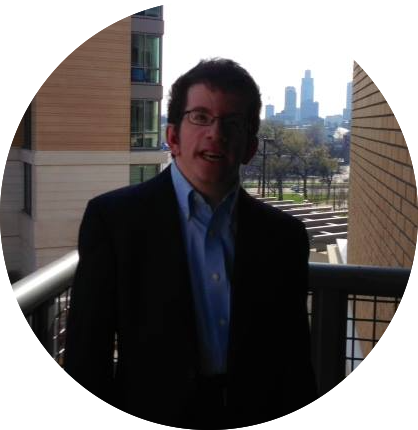 Andrew Bennett
Andrew Bennett is a Research Assistant for the Creative Technology Research Lab and a doctoral student at the University of Florida. Andrew earned a M.Ed. in Technology, Innovation, and Education from Harvard University, a M.S. / C.A.S. in Cultural Foundations of Education / Disability Studies from Syracuse, a M.A. in English / Creative Writing from the University of Nebraska – Kearney, and a B.A. in English from Gustavus Adolphus College. Previous related work experience includes a research internship with the Creative Computing Lab at Harvard, being a teaching assistant for a Universal Design for Learning course at Syracuse University and being an education technician intern for the Special Education division at the headquarters of the Department of Defense Education Activity. Andrew's research interests are related to teacher and preservice teacher professional development related to UDL and integrating UDL into computer science curriculum.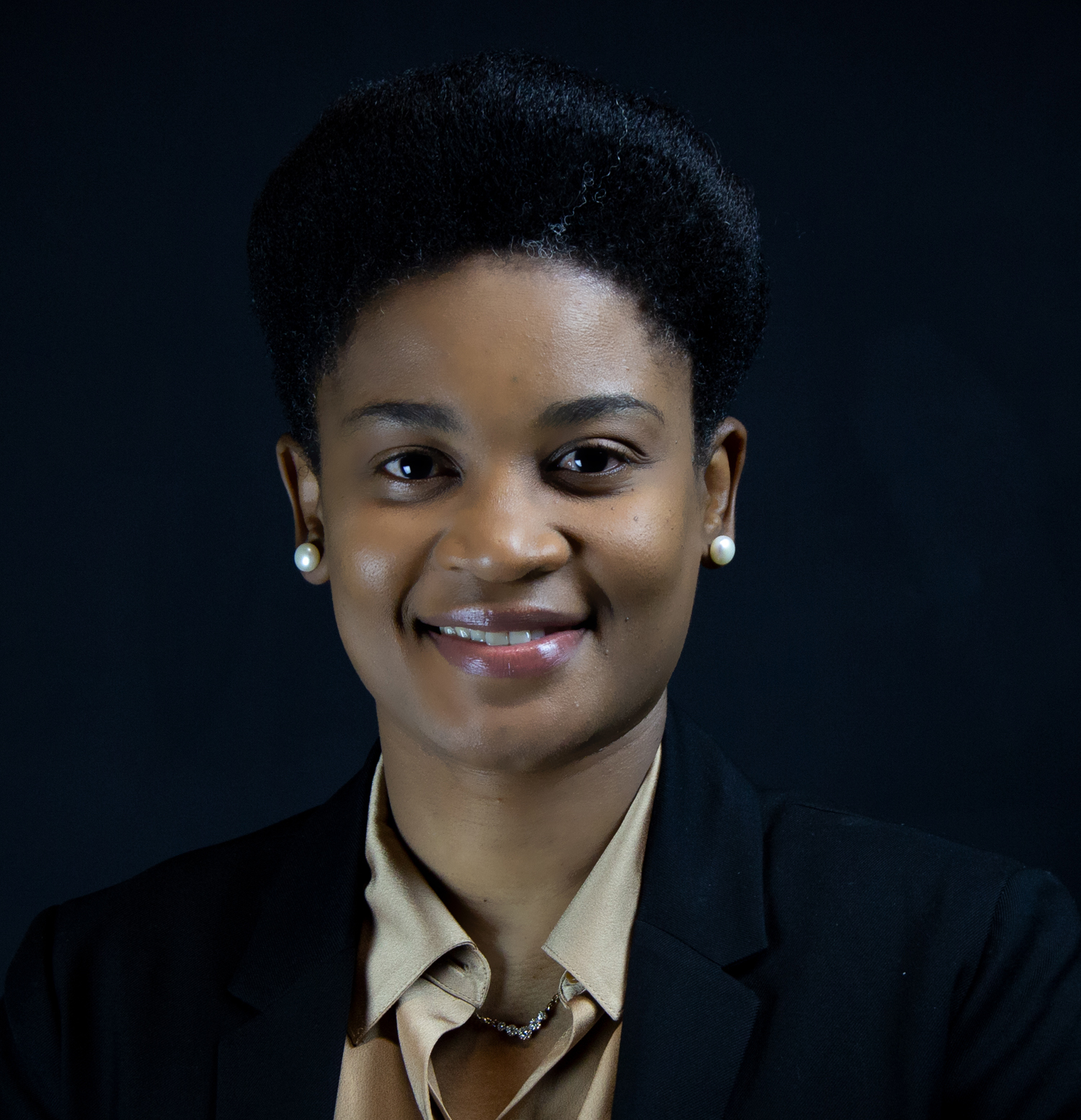 Latoya Chandler
LaToya Chandler is a Ph.D. student in curriculum and instruction specializing in Educational Technology. She is an interdisciplinary science and GRRATE faculty member at Santa Fe College in Gainesville, Florida. Her work in education with the GRRATE program is centered on increasing engagement in STEM through inclusion and collaborative learning in robotics. She holds an M.Ed. in Curriculum and Instruction from the University of Florida. She has done extensive work in designing community-based informal K-8 STEM experiences to strengthen identities and attitudes towards STEM for underrepresented students. Her research interests are in leveraging technology and scaffolding cooperative learning environments in math and science to promote metacognitive awareness and self-regulation.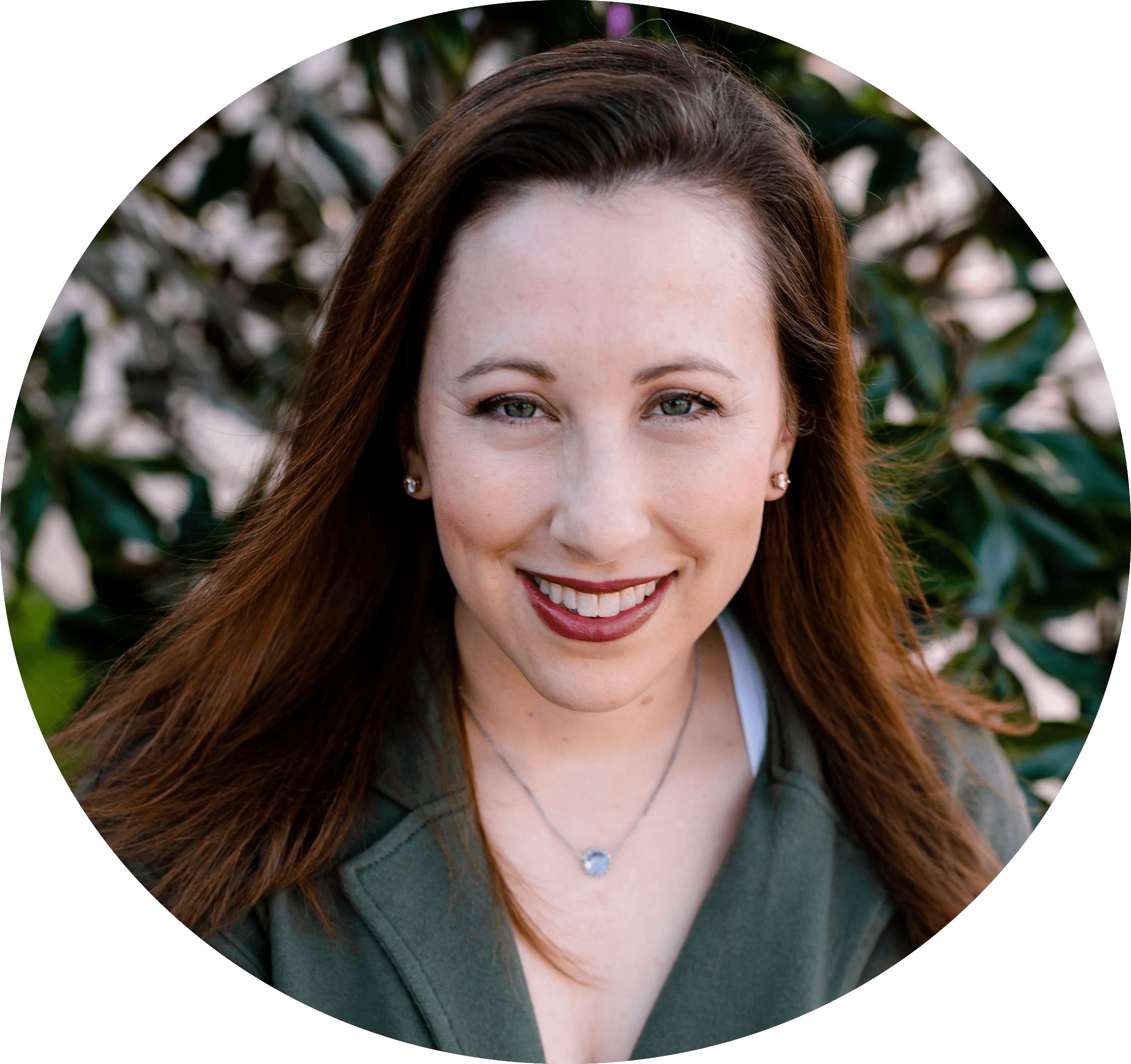 Alexis Cobo
Alexis is a doctoral candidate and a member of the 7th cohort in the University of Florida online EdD. in Curriculum and Instruction in Educational Technology. Prior to beginning her doctoral studies, she worked in general education as well as computer science and educational technology over the last sixteen years. She is currently the Research Fellow at the national non-profit, CSforALL. Alexis's research interests include inclusive and equitable pedagogies as a means to reduce barriers to the inclusions of students with disabilities in K-12 CS education.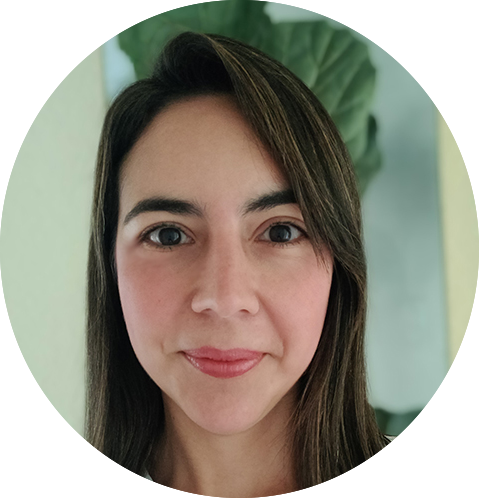 Andrea Ramirez-Salgado
Andrea is a third-year doctoral student at the University of Florida in Curriculum and Instruction specializing in Educational Technology. Before entering the program, Andrea received a master's degree in Education and ICT and a bachelor's degree in Software Systems Engineering. She has been teaching undergraduate and graduate courses for the past thirteen years ranging from algorithms and process engineering to instructional design and applications of technology in education. Andrea's research interest is to understand the implications of employing software systems concepts when designing meaningful learning experiences to develop kids' problem-solving and metacognition skills. In addition, she is part of a research team under a National Science Foundation grant aiming to integrate equity principles into CS instruction.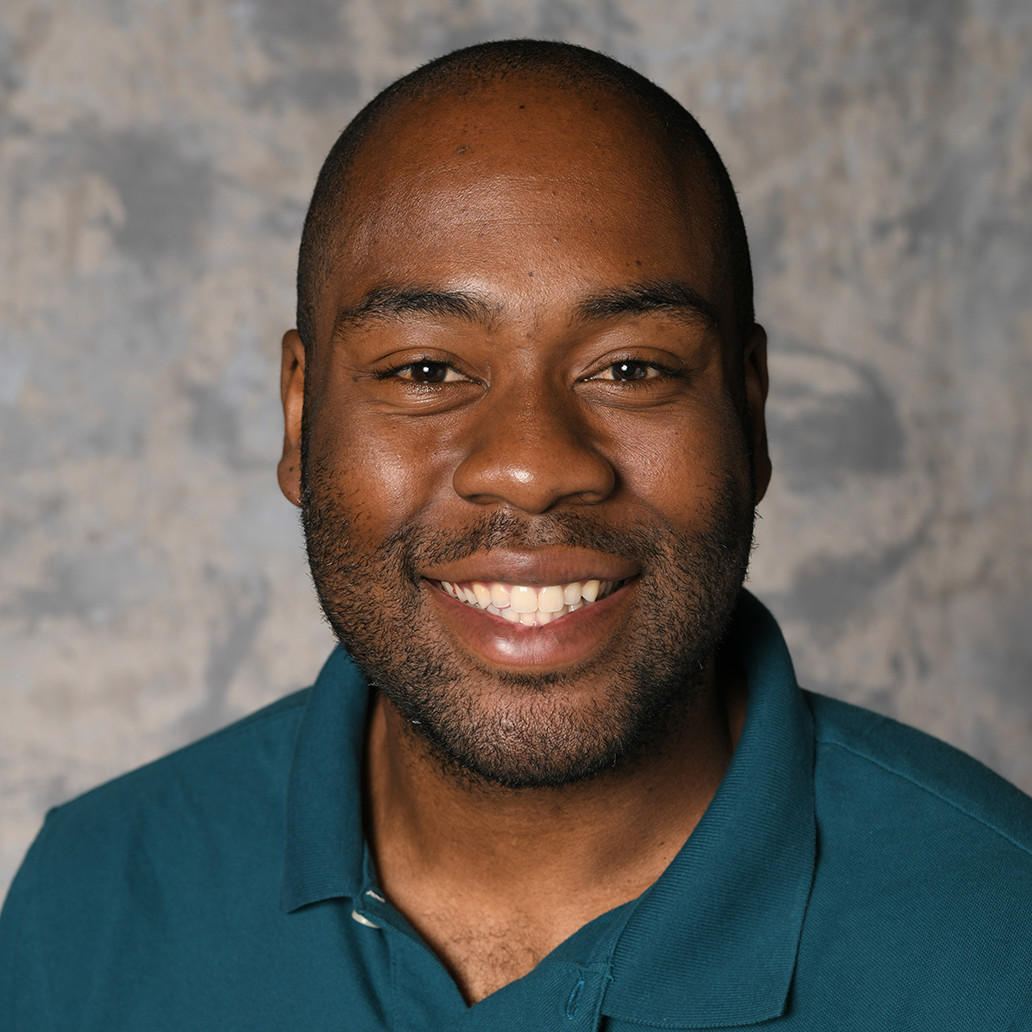 Hank Samuels
Hank Samuels is a third year doctoral student in Curriculum and Instruction specializing in Teachers, Schools, and Society at the University of Florida. A former elementary school teacher, Hank is interested in the intersections of teacher education, professional development, creativity, and arts integration. He is specifically interested in examining how teacher educators, practicing teachers, and preservice teachers can support the imagination-intellectual and creative development of their students.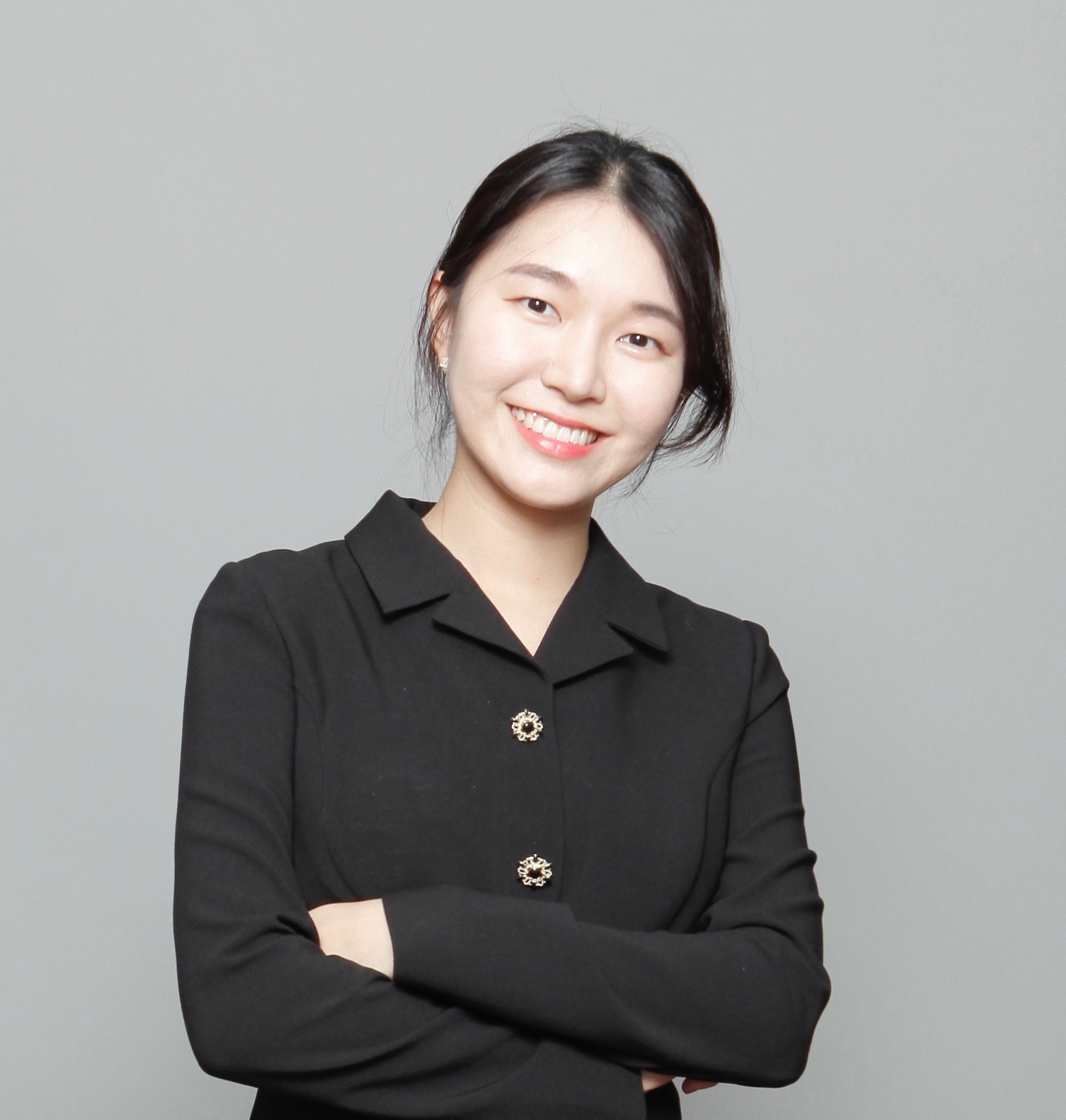 Yukyeong Song
Yukyeong Song is a Ph.D. student in Educational Technology at the UF College of Education and is co-advised by Dr. Wanli Xing. She earned her master's degree in Educational Technology from Seoul National University in South Korea. Her research interests are in AI and Data Literacy education, Learning Analytics using AI. She has plenty of practical experience and used to work as an instructional designer for AI/Data Science engineers at Hyundai Motor Company. She also has a great passion for teaching. She used to teach AI in high school after-school programs.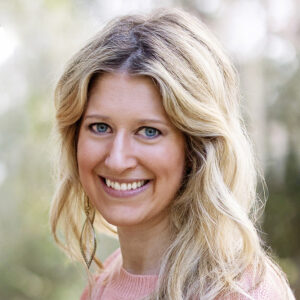 Lauren Weisberg
Lauren is a Doctoral Candidate in Curriculum and Instruction, specializing in Educational Technology and Teachers, Schools, and Society. She conducts research on equitable teaching and learning with technology, with an emphasis on critical digital pedagogy and inclusive computing education, and teaches technology integration courses for preservice teachers. Lauren holds a Bachelor of Fine Arts degree from Syracuse University in Interior Design, a Master of Arts in Teaching degree from The University of the Arts in K-12 Art Education, and a Master of Science degree in Organizational Performance and Workplace Learning and Graduate Certificate in Workplace e-Learning and Performance Support from Boise State University. She has more than a decade of teaching experience at the secondary and post-secondary levels in visual arts and STEM disciplines such as architecture, engineering, computer graphics, and design, and has also worked as an instructional designer and e-learning specialist in higher education.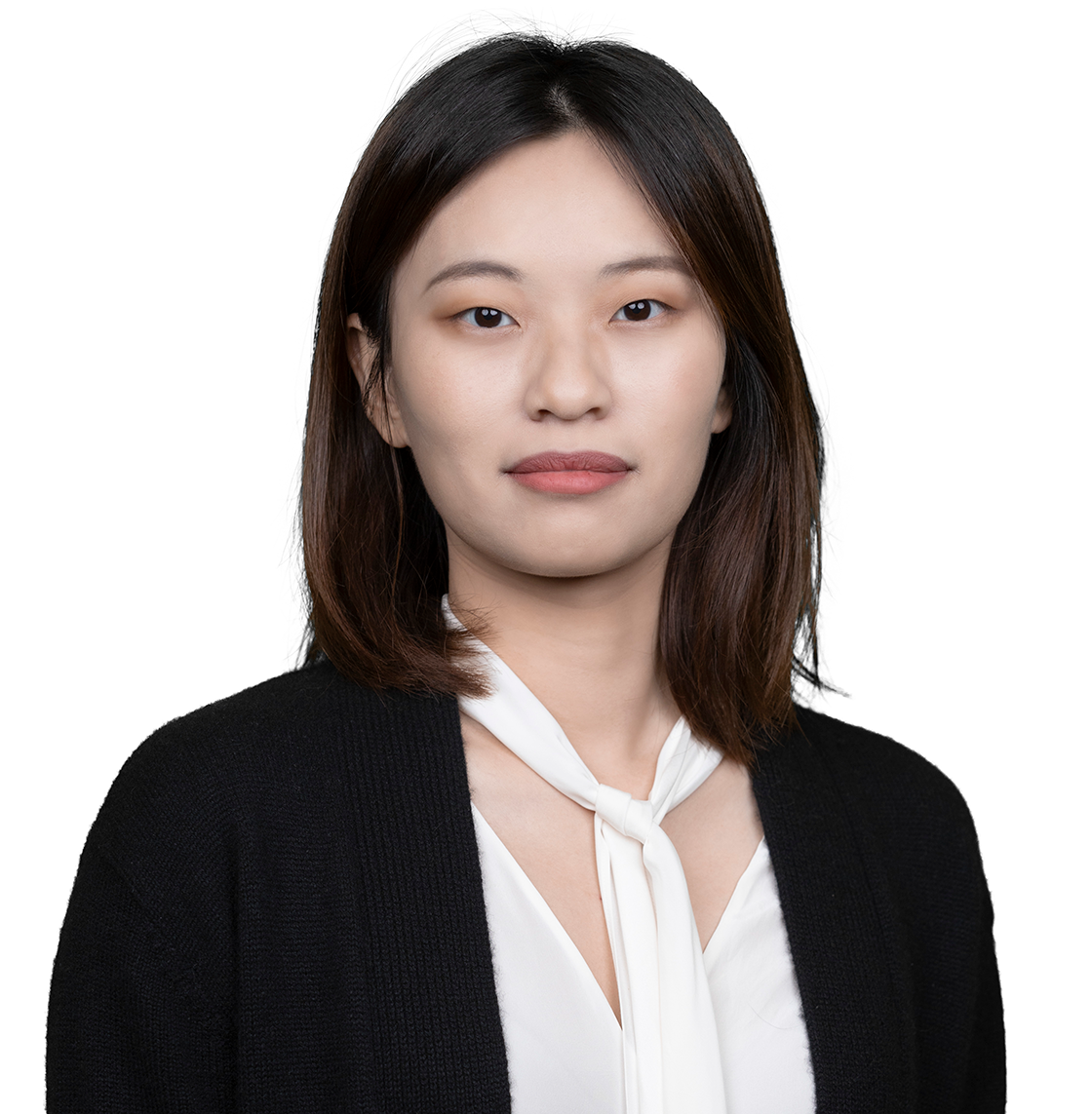 Wei Yan
Wei Yan is a PhD candidate, majoring in Educational Technology at the University of Florida. Before entering the program, she got her BA in Elementary Education (Mathematics and Science) from China and MA in curriculum and instruction (Elementary Education) from UF. Her research interest is integrating Computational Thinking into the elementary curriculum, especially in math and science.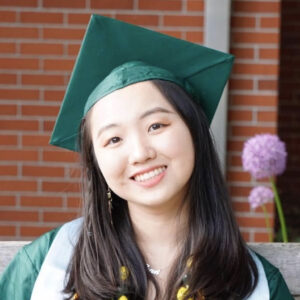 Shan Zhang
Shan Zhang is a Ph.D. student in Educational Technology at the University of Florida. She earned her B.S. degree from the University of Oregon in Educational Foundations and Ed.M. from Harvard University. Her research interests are AI and CS education, Learning Analytics. Before entering the program, she had several teaching and research experiences in elementary school and early childhood education.
Post-Doctoral Research Associates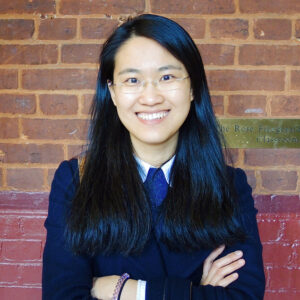 Meize Guo, Ph.D.
Meize Guo is a post-doctoral research associate at the CSEveryone: The Kenneth C. Griffin CS Education for All Initiative. Meize holds a Ph.D. in Instructional Systems Technology with a minor in Science Education from Indiana University Bloomington. Her professional goal is to support both learners and teachers in broadening participation in technology integration, STEM education, and CS education at the K-12 level.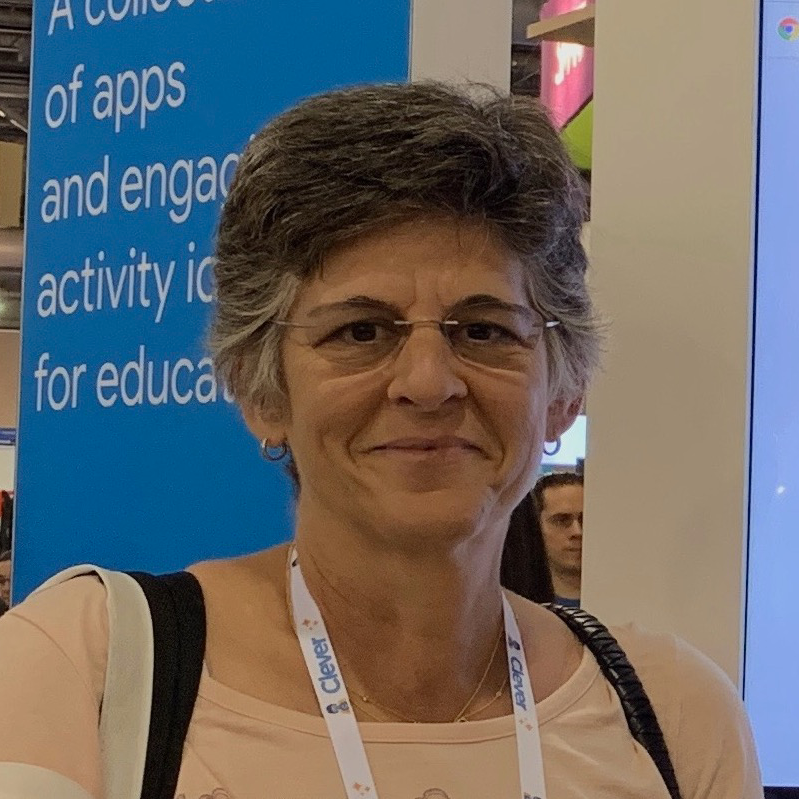 Joanne Barrett, Ed.D.
Joanne is a former computer science classroom teacher who is working as the Director of Teacher Education for the Kenneth C. Griffin Computer Science Education for All Initiative. She earned her doctorate in 2017 from the University of Florida in Educational Technology. Her research interest is K-12 computer science education.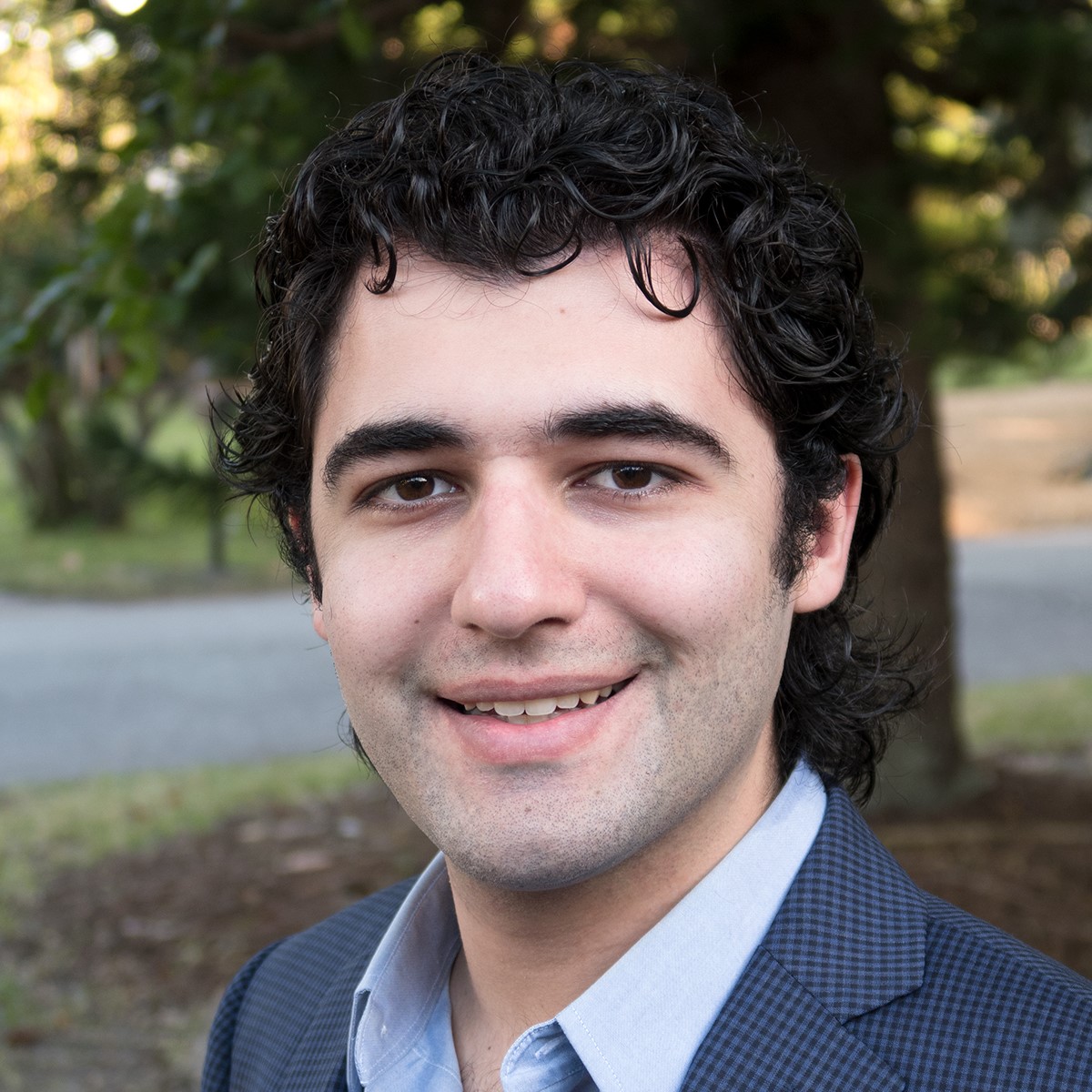 Johnny Delgado
Johnny Delgado is a member of the Griffin CS For All Initiative. His primary focuses are in developing a microcredential to introduce pre-service teachers to computer science (CS) and supporting the development of teacher candidates at PK Yonge. Before his employment at UF, Johnny worked in secondary education promoting project-based cross-disciplinary learning, and teaching AP CS and Virtual Reality Video Game Design/Development.
https://johnadelgado.com/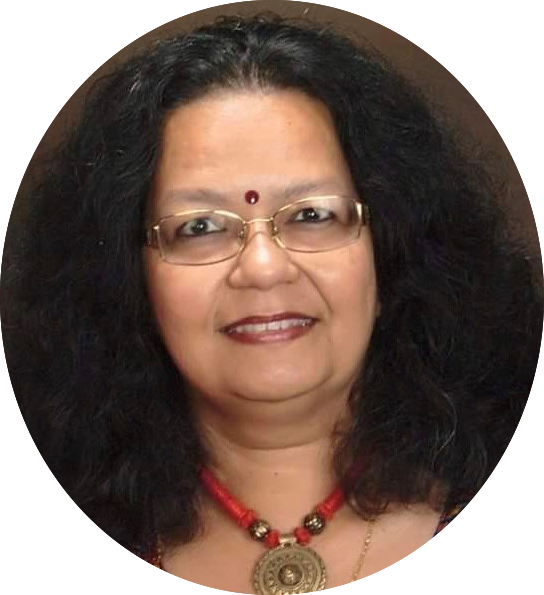 Leela Kumaran
Leela is a research coordinator with the School of Teaching and Learning at COE, UF and manages multiple grant awards. Leela's academic background includes masters and doctoral degrees in Biology and also a masters degree in Educational Administration. Before arriving at UF in 2009, her work experience includes being faculty in Zoology for 15 years at the Madras Christan College, Chennai, India, and then a research coordinator at the COE, University of Hawaii. To date, Leela has managed more than $25 million in grant funding. Her diverse and extensive experience in academia and higher educational administration enables her to meaningfully contribute to all programmatic and roll out aspects of grant roll out and management.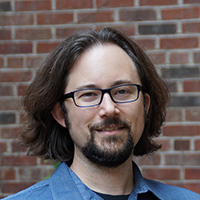 Michael McKelvey
Michael is a web developer focusing on IT accessibility for the Kenneth C. Griffin Computer Science Education for All Initiative. He works with other staff to develop accessible materials so that the project's content and deliverables will be usable by all participants, especially those with disabilities. He earned his B.S. and Ed.M. from the University of Illinois at Urbana-Champaign. He has a particular interest in outreach and engagement work, especially when it involves helping researchers and educators communicate about math, science, and sustainability through web-based games, curriculum materials, and citizen-science initiatives. He also leads a monthly discussion group related to IT accessibility where everyone involved in the development and maintenance of websites and other digital products can bring their accessibility questions to an open dialog.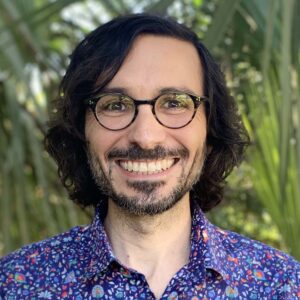 Don Miller
Don is an artist and educator working as part of The Kenneth C. Griffin CS Education for All Initiative at the University of Florida. He has worked for the last decade promoting K-12 CS education nationwide. Don graduated from NYU's ITP graduate program in 2011. After that, he served as the Senior Director of Computer Science Academics for the NYC Department of Education. As part of the Mayor's CS4All initiative, Don worked to bring computer science to all 1.1 million NYC public school students. After relocating to Florida, he worked for Code.org as a Regional Manager, managing 15 university and nonprofit partners in eight states to facilitate the training of thousands of new computer science teachers at hundreds of schools across the USA. Don's creative work includes the development of software-based video synthesizers and use of nearly obsolete electronics to create psychedelic low-resolution video art. He has performed, exhibited, and lectured worldwide. Much of the software he creates has been released for free and is open source.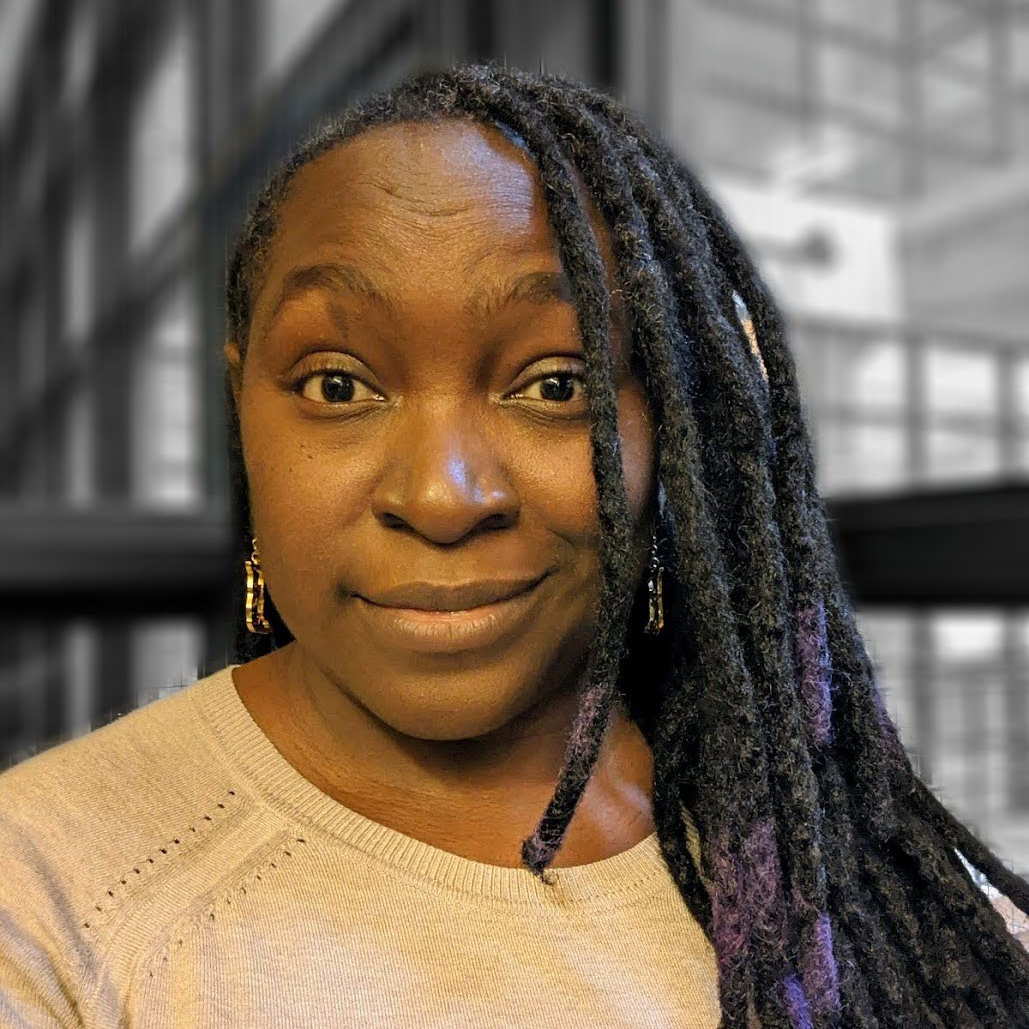 Carla Strickland
Carla Strickland is the Digital Development Manager at UChicago STEM Education. She is an expert in digitally enhanced STEM curriculum, teaching, and learning. Her work involves working with elementary teachers and administrators to integrate computer science into their existing STEM instruction, with a particular focus on culturally responsive pedagogy and curriculum. Carla brings an Afro-Caribbean perspective and a passion for equitable, high-quality instruction to her work in education.
Thank you to all the students, faculty, and staff who worked with us in CTRL.
Richard Bex, Ph.D.
Eli Byrd
Matthew Beuttenmuller
Yasemin Cicek
Tammy Huang, Ph.D.
Gakyung Jeong
Todd Lash
Ruohan Liu
Tongxi Liu
Feiya Luo
Idrissa Presley-Peterson
Jelena Pokimica
George Reese
Kayla Sharp
Saad Shehab
Quinn Wherfel